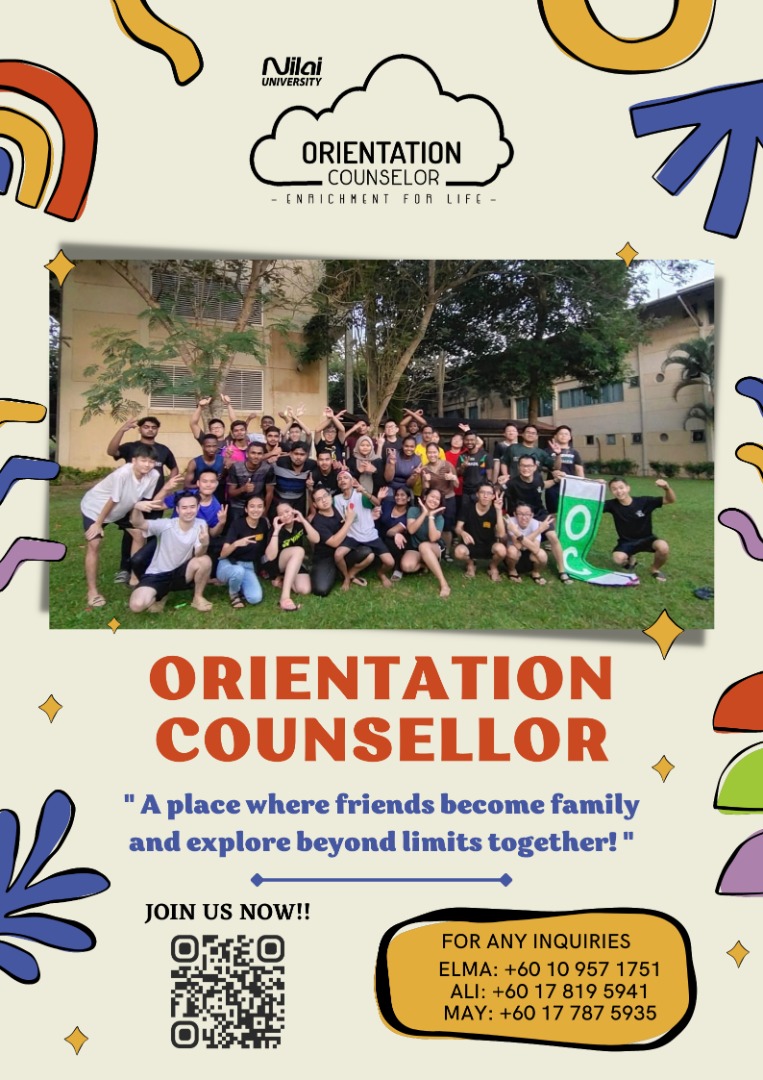 🎊 HEY, LOOK HERE! 🎊
The Orientation Counsellors (OC) is now recruiting!  🙋🏻‍♂️🙋🏽‍♀️
For those who interested, can fill in the application form below for becoming our new orientation counsellor member!
Application Form:
👉https://forms.gle/Y2xMjXCiayCtLGEi7
The application form must be submitted latest by 
👉27/10/2022
WHY JOIN OC? 👀                              
📞 Improve your communication skills
🕹️ Sharpen your leadership skills
🧱 Breakthrough your comfort zones
🎊 Learn physical event coordination skills
⏰ Claim Coco Point
🧍 Meet New Friends
💃🏾 Learn both soft and technical skills
Get this once in a lifetime experience for 🆓
How about just give yourself a try. All you can do is just make the first move to join us! Let's do it together🤘🏻
WHAT ARE YOU WAITING NOW?YOU ARE ONLY ONE CLICK AWAY FROM US!
Contact these numbers for any inquiries 👇
Elma: 0109571751
Ali: 0178195941
May: 0177875935
OC FOREVER!